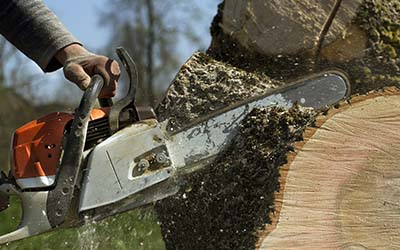 Nassau Suffolk Tree Service offers a wide variety of tree health inspection and landscaping services. From tree removal to full spraying for pests, we guarantee to enhance the quality and overall look of your property through our tree services. Trust our certified experts to provide honest, professional and affordable tree evaluation services and follow-up assistance to your residential or commercial landscape each and every time. For the best in tree preservation services, look no further!
Tree Removal Service
We specialize in tree removal services in Copiague, Amityville, Lindenhurst, and Suffolk County, NY. Big or small, we can remove any tree in a safe, effective and efficient manner. Although it may not be your first option—but rather your only option to remove disease or prevent overgrowth—we'll remove the potential danger to your home or business.
Tree Pruning Services
Is the overall health of your tree at risk? Don't panic; contact us! Our tree pruning service experts in Suffolk County, NY will trim and prune your tree to improve its health, reduce tree risks, manage its structure and increase its aesthetic value. Let us address your tree's overgrowth before it becomes a problem on your property, to preserve the tree itself and enhance the beauty of the landscape. Our tree trimming services are unparalleled!
Stump Grinding
Once a tree is removed from your property, the stump remains in the ground. Don't leave it there. Let us remove the stump with our state-of-the-art equipment. Whether your stump is in the middle of your lawn or a hard-to-reach location, you can trust us to remove it safely and effectively. After we're done, you'll be left with stump removal mulch backfill that can be taken away or left on your property for other landscaping jobs.

Landscape Design
Looking to enhance the design of your landscaping while adding value to your residential or commercial property? We've got you covered. No matter what your design tastes are, we can provide remarkable results at an affordable price. Let us know what you'd like to see and we'll work with you every step of the way.
Additional Services
Disease control
Full spraying services
Mosquito control
Stump grinding
Termite inspection
Tree maintenance
Tree surgery
Beautify Your Property
It's time to give your yard the tree health inspections and attention they need and transform your landscape into something lush and verdant. Contact Nassau Suffolk Tree Service today for tree evaluation service at 516-456-3968.